| | | |
| --- | --- | --- |
| | Personal Photographic Memories (2) | |
| | | | | | | | | | | | | | | | | |
On this page you will find a personal photographic memory of 'A' Presented by PC 337'A'/146741 Peter 'Ginger' / 'Snippets' Wyborn.


If you have pictures of your time at 'AD' hidden in the loft somewhere dig them out and have your very own 'Personal Photographic' memory and share them with the rest of us via the pages of ALPHA DELTA PLUS.email: alphadeltaplus@gmail.com
IF THE PICTURES ARE SLOW TO DOWNLOAD TRY HITTING 'REFRESH'. DOWNLOAD TIP FOR NEW VISITORS: BE PATIENT AND LET THE WHOLE PAGE DOWNLOAD COMPLETELY ON YOUR FIRST VISIT. THEY WILL THEN BE 'CACHED' ON YOUR PC. ON SUBSEQUENT VISITS THEY SHOULD DOWNLOAD MORE QUICKLY.





Below: PC 337'A'WYBORN and PC Dick NUNN in No.1(Ceremonial) Uniform (note 'duty' armbands) on duty in The Mall. Picture No 2: PC 337'A' Wyborn on 61 Traffic Point (The Mall j/w Marlborough Road). Clarence House & Lancaster House are in the background.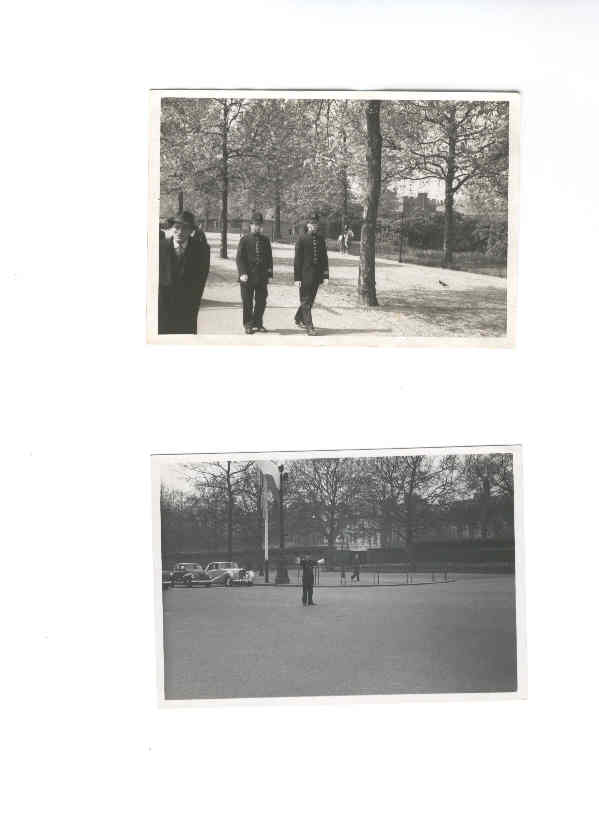 Picture 1 below:The personal notes of PC. 337 'A'/146741 'Ginger' / 'Snippets' Wyborn and picture of him on duty on 61 Traffic (The Mall j/w Marlborough Road, Buckingham Palace in background). Picture 2: PC Wyborn pictured in Stable Yard Road.Gates to Clarence House in background.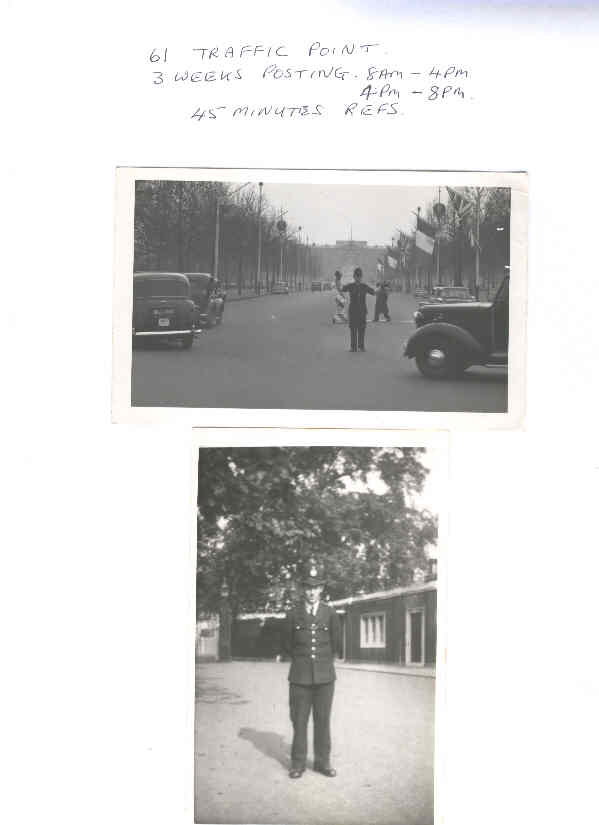 Below:1960, Ginger Wyborn receiving important information from a 'snout' on Trafalgar Square at Christmas time. Can you identify the Officer on the left of the picture because Ginger can't!!!!!
Email from Ex PC 197'A' Rod Deacon (1961-1963) says that the unidentified PC is 'Nosher' Eames. Unfortunately he cannot remember 'Nosher's' first name or any other particulars. Perhaps one of our 'members' may be forthcoming with further information.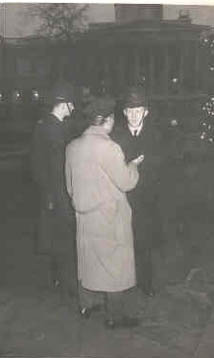 Below: 'Ginger' as usual in the thick of things (that's him in centre of picture) Read his memory of that day below image.
Anyone know the other two Officers?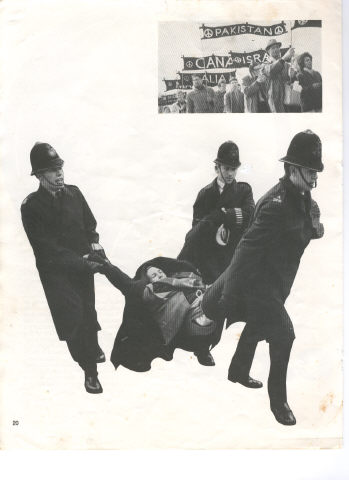 "You are not obliged to say anything unless............."
This arrest took place at the Ban the Bomb March I think in 1959.Ch/Supt Bill Gilbert ordered 6 of us to stop the March turning right out of Hyde Park into Hyde Park Corner.
Against 100,000 people, needless to say, six of us were on a loser.They did exactly what they wanted and then turned on us who were by now trapped in Wellington Arch (AW).They smashed several windows but our outer barricaded door held.
It was funny as Bill frantically turned the handle of the dynamo that generated electricity to make an
assistance call to the Yard.He asked for 3 coachloads of arresting Officers but none were sent.A Serial did try to get to us but in so doing one officer was pushed under a bus and seriously injured.
Peter (Ginger/Snippets) Wyborn,
Ex PC 337 'A'.


Alpha Delta Plus....Personal Photographic Memories PC 337 'A'/146741 'Ginger' / 'Snippets' Wyborn.
email: alphadeltaplus@gmail.com